Love Local Businesses – Wildwood
In the first article for our local businesses section we are speaking to Nicky who owns Wildwood which is in the town centre of Wallingford. You may have walked past the shop before and been drawn in by the absolute beauty of what is in the window. From quirky plant pots, candles, unique plants, to upcycled furniture with one of a kind designs and colours using the popular Annie Sloan chalk paint, you can find a wide variety of original products which is what makes Wildwood so interesting. Below is an interview with Nicky where we learn a bit more about Wildwood, which she describes as her passion not her business, and you only have to take one look in the shop to see that is evident.
For people that might not have heard of Wildwood, can you please explain what your shop sells and what services you offer?
My shop sells a variety of things.  First and foremost is the upcycled furniture that I paint to sell, along with commissions for customers who want their furniture painted. I'm also very proud to stock Annie Sloan paint and accessories which I of course use for all my painting. I sell a wide range of houseplants most of which are not your common or garden varieties. I have a huge pot and vase collection of which I'm very proud (takes a lifetime to source these things, hours sometimes days trawling the internet for cool, classy wholesalers) and lots of other homewares including Wonkiware and any gems I might find in the vintage markets. I also make my own macrame hanging baskets to sell and have a large selection of macrame twine for sale. 
Please say a little about yourself and the business, for example where are you from, how and when did you start the business and what inspired you to open the shop?
I opened the shop in September 2018. I was always looking for a project to help with the 'empty nest' syndrome having been a busy mother for so many years. One fortuitous day I met Cathy who owned an amazing shop in Wallingford called 'Raspberry Tart'. We hit it off immediately and I started to help Cathy in her shop. After a few months of doing this Cathy suggested I help make some greetings cards, so of course I obliged. Then to my utter amazement people started to buy them, cards I had made and visualized, I couldn't quite believe it and the rest is history, I became totally addicted to craft and retailing.
Cathy went on to be a huge inspiration. She encouraged me to open my own shop and it was her who suggested I try painting furniture which to my surprise I took to like a duck to water. I loved it the minute I started and still do!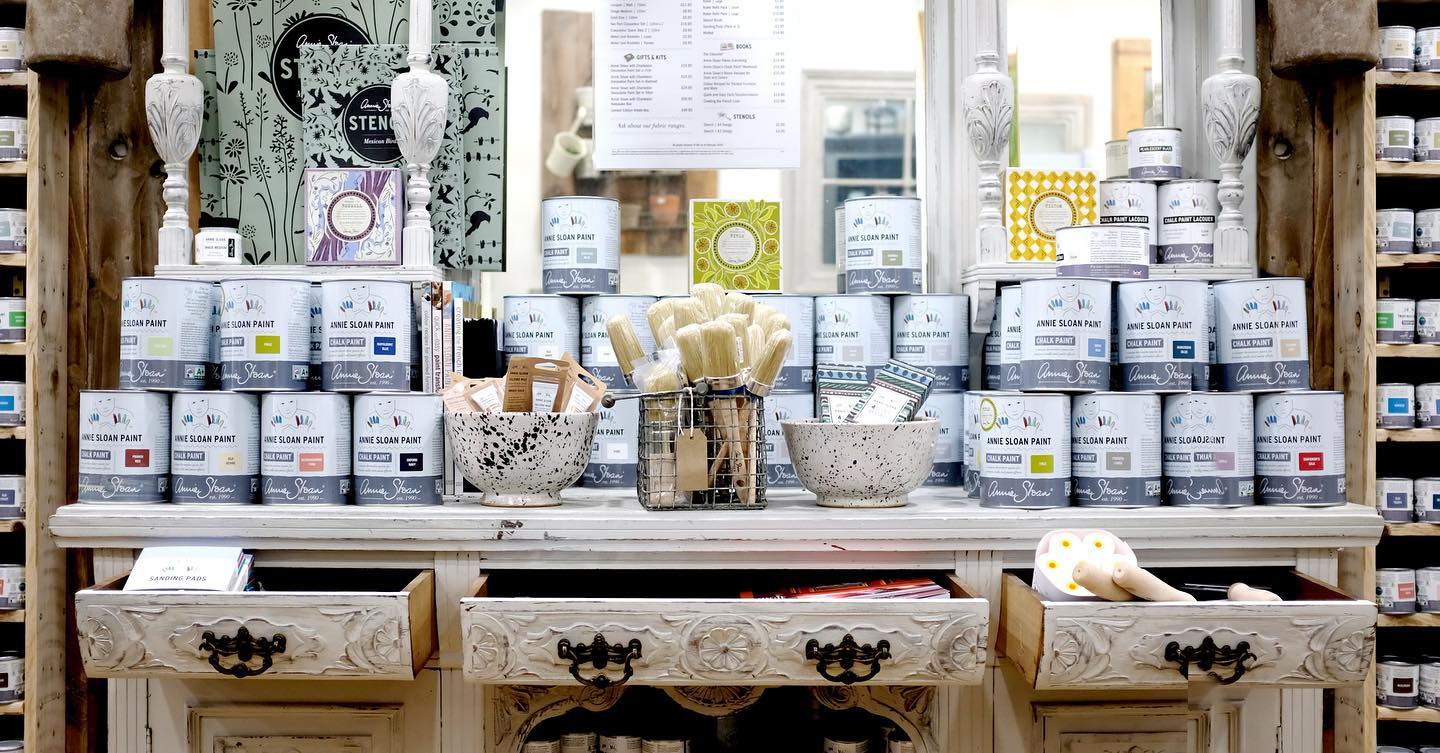 Putting the pandemic aside, before this all happened, how was your business going in Wallingford, has it been a positive experience for you so far being a part of the Wallingford community and having your shop open in town?
It's been an amazingly positive experience, I love being a part of the Wallingford retail community, so much so that we plan to move to here in the not too distant future. As for the shop and the business side of things, it has gone from strength to strength. The locals of Wallingford have always been so supportive even to the point where one local resident the lovely Kate comes and walks my Italian Greyhound most days. It's those little things that makes Wallingford such a wonderful community. So,  in a word, 'Fantastic'.
What advice would you give someone starting up a small business? Is there anything you know now that you wished you knew when starting out?
I think a business plan is a good starting point when opening a small business and making sure that you've done plenty of research. I've made lots of mistakes as I've gone along but they've all helped to get me where I am now. The most important thing is to do something you love doing. 
It's been a difficult year for so many and businesses have been massively affected by the pandemic, what struggles have you and your business gone through? For example, with getting stock, sales, keeping the shop open?
It has been a difficult year but one positive thing the pandemic has done is make people more aware of the businesses where they live and the desire to shop more locally. I am also lucky to be part of the Annie Sloan brand who give great support to their stockists. It has also given me time to work on my website, something that I never had time to do before. I have always tried to find positives in adversity. I should say the struggles I have had to endure pale into insignificance when they are compared to the struggles our amazing frontline workers and families who have suffered loss because of the pandemic.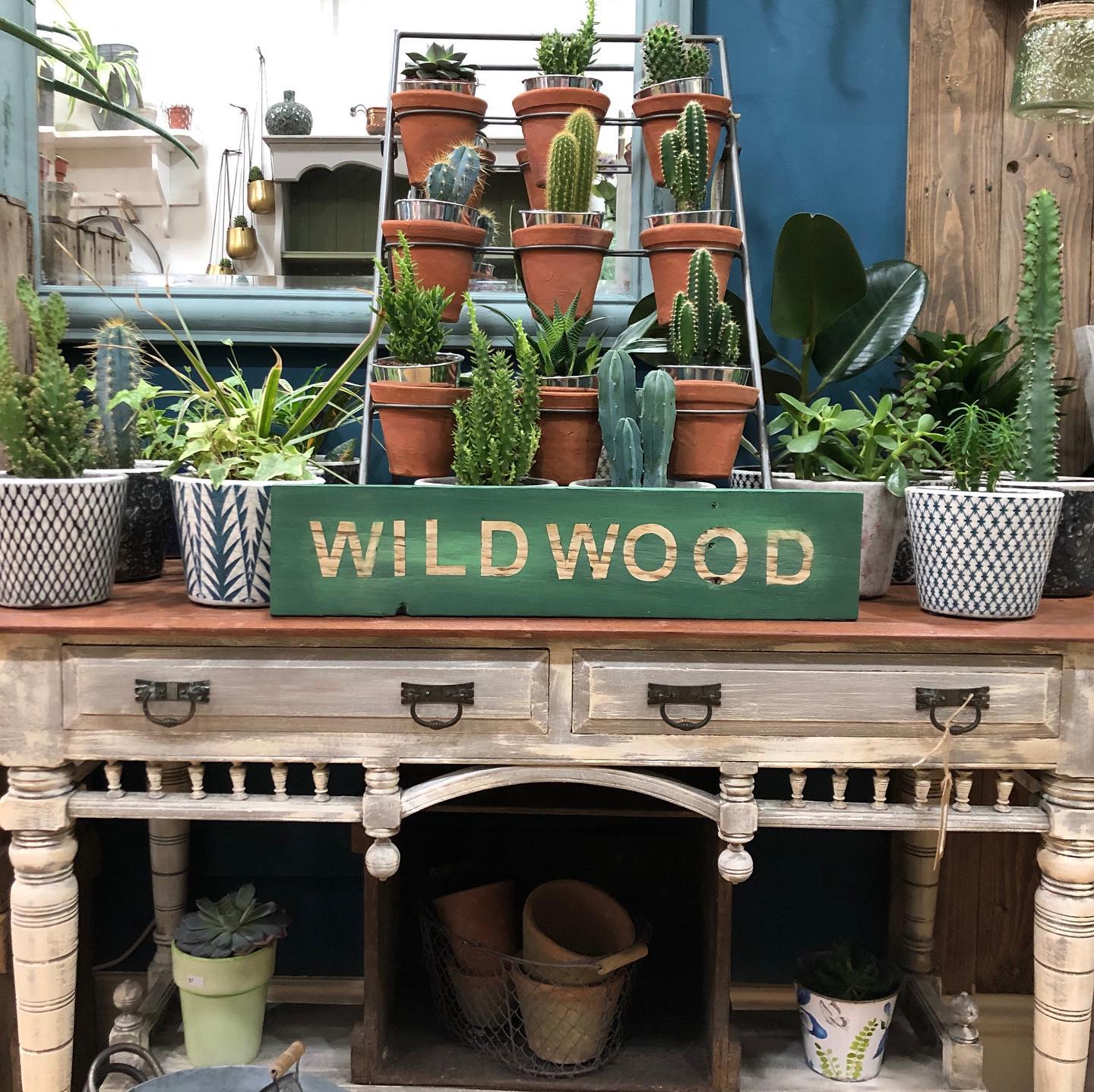 What aspects of your business have you had to alter over the past few months to stay open?
As mentioned above I now have a website, which at the moment has Annie Sloan paint and accessories available for click and collect and free local delivery. I'm also working on a number of commissions, so I'm keeping busy. 
I know you love Annie Sloan paint and that is the paint you stock, would you consider holding any online classes and tutorials showing techniques on how to use the paint or how to upcycle furniture to build a larger online following? 
I started stocking Annie Sloan paint a year ago just before the pandemic hit and had every intention of starting classes. Being an Annie Sloan stockist is more than just selling their paint, they have amazing tutorials online and take an incredibly hands-on approach with all of us stockists, you really do feel like part of a family. I can't wait to start classes and getting the wonderful people of Wallingford joining the chalk paint revolution.
I know you can buy Annie Sloan paint on your website for click and collect or delivery, but do you have any plans for offering an online service for delivery of the other products you sell? 
Yes, that's exactly what the plan is. I had no idea when I started my website how complex these things are. I think I've spent a full week just counting the stock I have so I can accurately display what items are available for online customers. I do however see the website as an appendage to the shop, the real experience of Wildwood is coming in and touching and feeling the plants, the pots and all those other lovely bits I have managed to find.
What are your long-term plans for Wildwood for growing the business or do you feel you have reached as far as you would like to go?
I would say that my business is something I enjoy so much that it's not really like a business to me it's a passion, so feeling as passionate as I do about Wildwood makes me happy being a sole trader with a single shop that I can love and nurture. I don't have any aspirations to open more shops or move to bigger premises, I'm satisfied with what I have.
I will of course look forward to taking classes on painting and macrame and of course sourcing more products that one can't find in everyday retailers.
Most people's daily routines have been affected, what does your working day look like now compared to what it was like when the shop was open?
This has all depended on the government restrictions but whenever it is allowed I spend as much time in the shop as I can, even if I'm not open. I have tons of commissions and more coming in every day, so I have plenty to do. I do however miss the lovely people of Wallingford and my dog misses Kate too. 
It's so quick and easy to buy something online using a large company but what does it mean to you when someone supports your shop and buys something from you and what does it do for you on a personal and business level?
It means a great deal. I think nowadays a lot of people try to think about whether to buy from a big corporation or take a little bit more time to find out if a local business could be supported by their purchase. I still think there is a huge amount of life in local retail but I do believe in the adage 'keep it simple,' that way one can maintain a personal approach which I do believe people still love.
I think it's the same with shopping online, there are lots of local businesses that would love your order and it would help them keep their business afloat.
And finally, I am sure our small town would love to support you in any way they can, what can Wallingford do as a community to help you during this time? 
What a lovely question. You know, I am already supported by the Wallingford community, they have been amazing I would like to focus more on what I can do for them for now. And thank you to you too for this support, who'd have thought little old me would be doing an interview…
Instagram. WildWoodWallingford
Facebook  WildWoodWallingford
Website      www.wildwoodwallingford.co.uk
Telephone 07496394791