We caught up with family run Branching Out florist who have provided the town with vibrant and beautiful flowers for nearly 20 years. From discussing the day in the life of a florist to favourite flowers we learnt a bit more about the owners of Branching Out as well learning how to care for your flowers. Why not browse their website linked below or give them a call to place an order in time for Mother's day or just to surprise someone you care about?!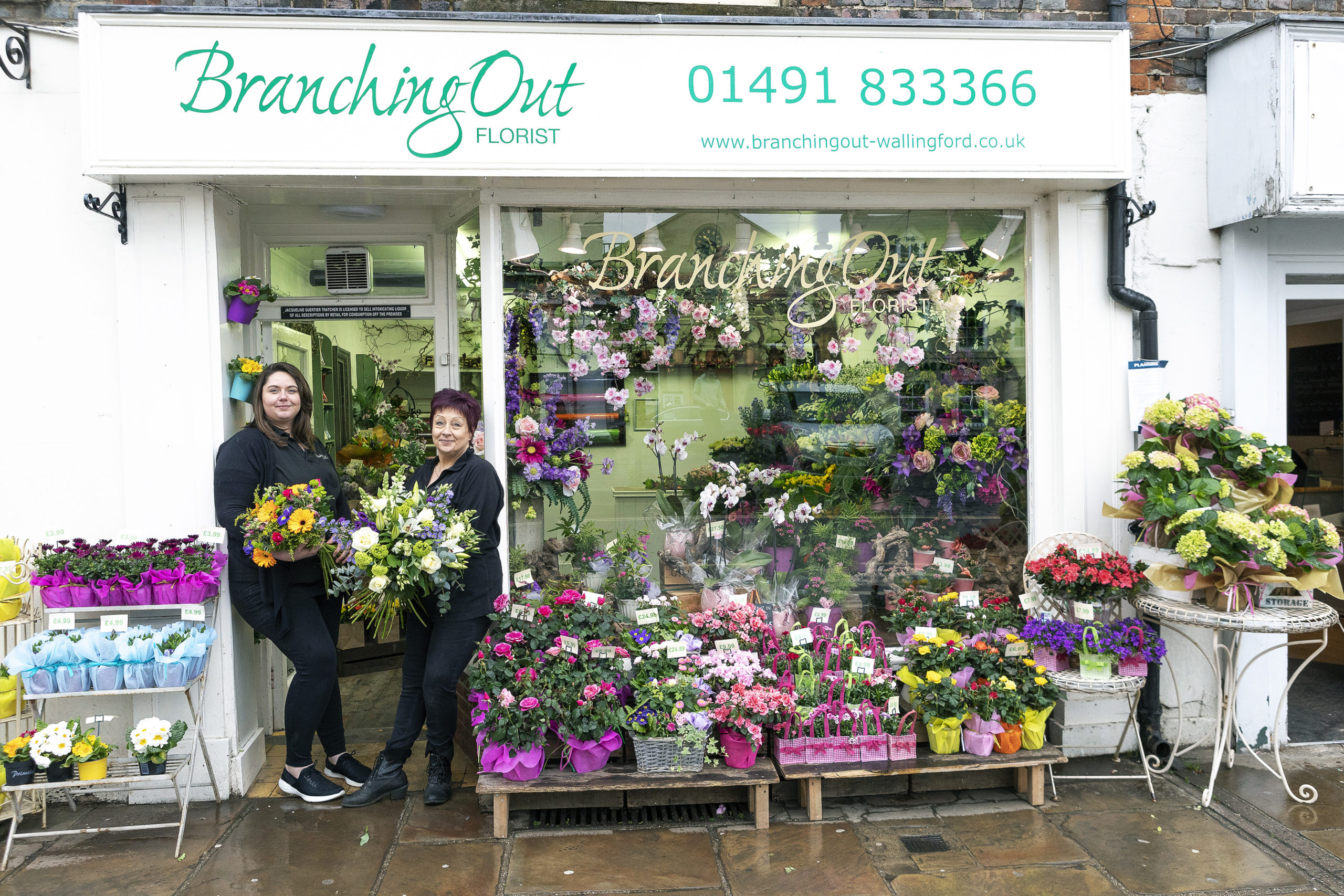 I am sure the people of Wallingford know all about you, but can you give us a little background about how you got into floristry and when you first opened Branching Out?
Branching Out is a family run flower shop based in the heart of Wallingford town. Jacque created Branching Out way back in October 2001. She has always worked in floristry, starting as the florist's helper at a flower shop in Henley when she was 17! 
Being the daughter of a florist, I grew up spending my days after school in the shop and was surrounded by this beautiful trade for many years, I officially joined Branching out full time at the age of 18, and together Jacque & I are still here designing and creating for all occasions. This year we will proudly be celebrating 20 years in business! 
What services do you offer at Branching Out?
We do all aspects of floristry and love trying new challenges, but our main service would be in creating traditional hand tied bouquets, for birthdays, anniversaries, or the simply just because! We also specialise in wedding floristry, corporate events, funeral tributes and plants.
Explain a day in the life as a florist?
Where do I start?! Unpacking, preparing and conditioning flowers that have arrived from Holland overnight, getting them in water and ready to design with is the first thing that happens every morning. Putting the plant displays outside, processing orders, taking orders over the phone. Actually, making the orders ready to go out on delivery that day, organizing the driver's routes and loading the vans, all whilst serving anyone who walks through the door! (When they were allowed…) Putting the kettle on happens at some point in there too!
What's your favourite part about the job?
The flowers, we are surrounded by such beautiful flowers, and we are so lucky to be able to create some stunning arrangements for people. We take pride in what we do, and we still love it today as much as we did back then. Another thing I love about our job is meeting people, our customers! Especially talking weddings and creating bespoke pieces for every occasion.
Is it a difficult job sourcing the best flowers out there?
Yes! There is so many things to be considered when sourcing flowers. Flower prices fluctuate every week, well really every day! So, having multiple trusted suppliers in Holland is a must. All flowers grown across the world end up at the Dutch auction first, that's where our flowers come from. It literally is a race against the (auction) clock to get the best flowers and the best price for our customers. Not only that flowers are graded with regards to maturity, stem length and weight, so finding the best flowers for the best price is a big thing to get right.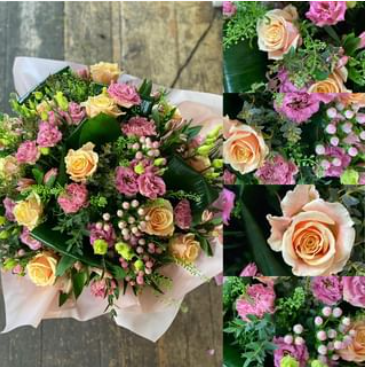 What advice can you give someone looking to start a career in floristry?
Experience, experience, experience! Floristry is a creative business; you need the eye for it to really love this job. Get your hands dirty and learn from watching and practicing. College courses are great for giving you the knowledge needed to be successful in floristry, but it all comes down to experience and passion for the job.
What do you draw inspiration from when you are arranging flowers?
The flowers! Standing in front of them and picking a particular focal flower and building the design from there. Keeping up with new trends and new breeds of flowers is always exciting and gets the creativeness flowing.
What's your favourite event/season to arrange flowers for?
That's a difficult one, I love spring, Jacque loves summer!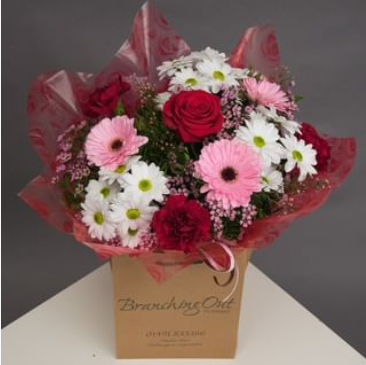 What tips do you have for flower arranging at home? How can you keep flower arrangements looking good for as long as possible?
The not so secret, secret to best flower care and longevity, is cutting the stems and cleaning your vase every couple of days, Flowers need a fresh cut to drink up the water to keep them blooming at their best! Also not keeping them near drafts, heat, or exposed to direct sun keeps them in their prime for longer.
The pandemic has affected all of our lives and in particular businesses, how has this affected your business and have you had to adapt how you operate during the pandemic?
The first lockdown was scary, nobody really knew what to do, we shut down for a while and furloughed everyone, that was a really sad time, however with the Gov guidelines clarified we started up again safely behind closed doors, just Jacque and I, making up in the morning and delivering in the afternoon. We've had to adapt by controlling our stock buying, we couldn't have the selection we always had at the beginning because the world shut down, the growers stopped growing etc. It was a difficult time, bills and rent still needed to be paid, but we are so blessed by the love and support we have received over the last year from our community, we wouldn't still be here if it wasn't for them
Currently we are back again working behind closed doors, although we really miss our customers and normality, it does feel a lot safer for our team. Our biggest adapting was investing in a better online website for the shop- it really has made such a positive difference.
The community spirit in Wallingford is always evident, have you felt supported by the Wallingford community during the pandemic?
The really isn't enough words to express how loved we felt, and all the support shown, the sense of community really is the best in Wallingford. The shop local trend came back, and we believe it's here to stay!
What can Wallingford do to continue to show their support to Branching out?
Continue to shop local, support all of Wallingford's independent businesses, we are truly blessed to have such a great selection of small businesses here still let's help keep it that way!
And finally, I am sure you are asked this all the time but it's got to be done… What's your favourite flower?
Haha!! Such a tough one… but both Jacque and I agree… you can't beat a rose!! Thousands of varieties and colours – what's not to love!
Thank you Wallingford, for being our home for the last 20 years! Here's to the next 20!
Facebook: https://www.facebook.com/BranchingOutFlorists
Instagram: https://www.instagram.com/branchingoutfloristsltd/