It's Wednesday the 10th March, days after the schools have gone back during our Pandemic lockdown, as you join us for the annual Town Meeting. We are expecting reports and updates from a wide range of speakers tonight, of which we hope to bring you a flavour. At 19:32 and with 38 people present – a large number of them speakers, with few public onlookers – we started the meeting.
This article has been read aloud by Wallingford and District Talking Newspaper. The full readings are available on this page.
Chairman Rob McGregor introduced the meeting, laying out the difficulties faced by the town, public, and the council over the last year, as we begin to return to normality. He thanked Wallingford 2020 specifically for their help in supporting the most vulnerable of society.
He also highlighted the work of the council staff in ensuring council continued in the digital realm. He did however list that mental health, communication and more had suffered during the course of 2020, before also welcoming the increased attendance of the public, before condmening personal attacks made by some both at meetings and on social media.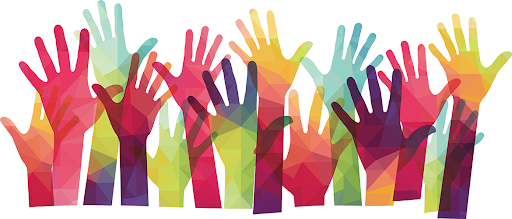 Cllr Rob wrapped up his introductory remarks in hoping the council continues to move forwards together. He also urged the public to vote to support the neighbourhood plan, and thanked the SODC councillors for their input, including the recent efforts in traffic calming measures.
He also bade thanks to Lee Upcraft, as well as other councillors who had moved on from their posts, as well as council staff moving on later this year.
Following Cllr Rob, he then invited Pete Sudbury (Green, OCC) to speak.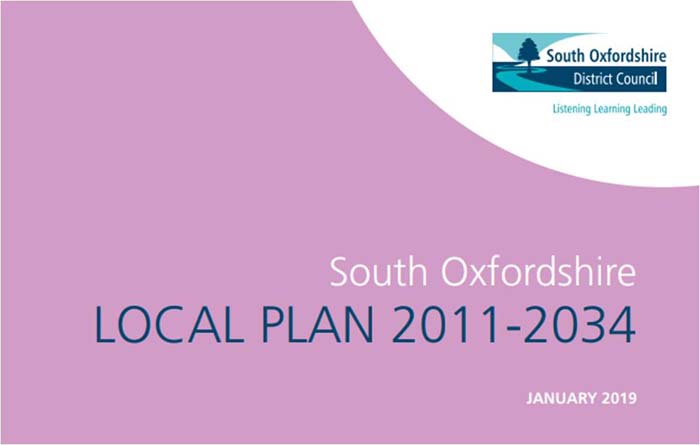 Cllr Pete also thanked Lee Upcraft as well as the residents, listing his own mobile number (07721 510518) to allow residents to contact him.
He then moved on to his stance at District, where he as Green representative has voted where possible to implement policy changes with a view to keeping housing development to a limited number. He also urged the public to support the neighbourhood plan, pointing that a well supported plan does carry weight with planners.
He did address Housing Land Supply – a number of expected houses to be built, agreed by central and local government. He pointed out that dropping below this number of houses can open areas up to further development beyond that in a local plan.
He supported Sue Robert's challenge to the local plan, which he stated was also a challenge to local biodiversity and nature. He further pointed out that local road development also threatens the town by redistributing traffic from new developments towards the town.  He gave an update on work to plant more trees, his work on attempting to secure funding for active transport and traffic calming, again with a view to reducing car traffic. There are four 20mph pilot zones across Oxfordshire, with two in Wallingford, with the aim is to roll these out across the area. He reiterated his specific opposition to closing the bridge to traffic.
Next up was Cllr Sue Roberts (SORT, SODC), who spoke that democracy has 'died' and the council had been threatened in to adopting the local plan, which would allow tens of thousands of new houses across the area – outstripping expected population growth. She spoke on the 'assault on the countryside' which new developments represent. She also spoke on the need to protect local nature, and green spaces. She is representing a movement being taken to the High Court to scrap the local plan. She also moved to resassure Wallingford that overturning the District plan would leave the neighbourhood plan in place.
Further she highlighted work in to reducing light pollution on the ringroad, as well as urging higher energy efficiency standards with the local developers – although to limited avail.
Meanwhile work on a new Tree Policy at SODC should lead to attitional trees being planted on District land around the town, as well as work with Thames Water to improve sewage in the Thames – with a view to making Wallingford Beach a designated swimming area.
(Previously disucssed by town council at May 2020 meeting https://wallingfordradio.co.uk/index.php/2020/05/18/wallingford-town-council-goes-online/)
It is her intention to open the water park this summer, while highlighting the assosciated cost. She also thanks Wallingford 2020, as well as highlighting a Whatsapp Web, allowing towns to quickly discuss and pass information between street-based groups.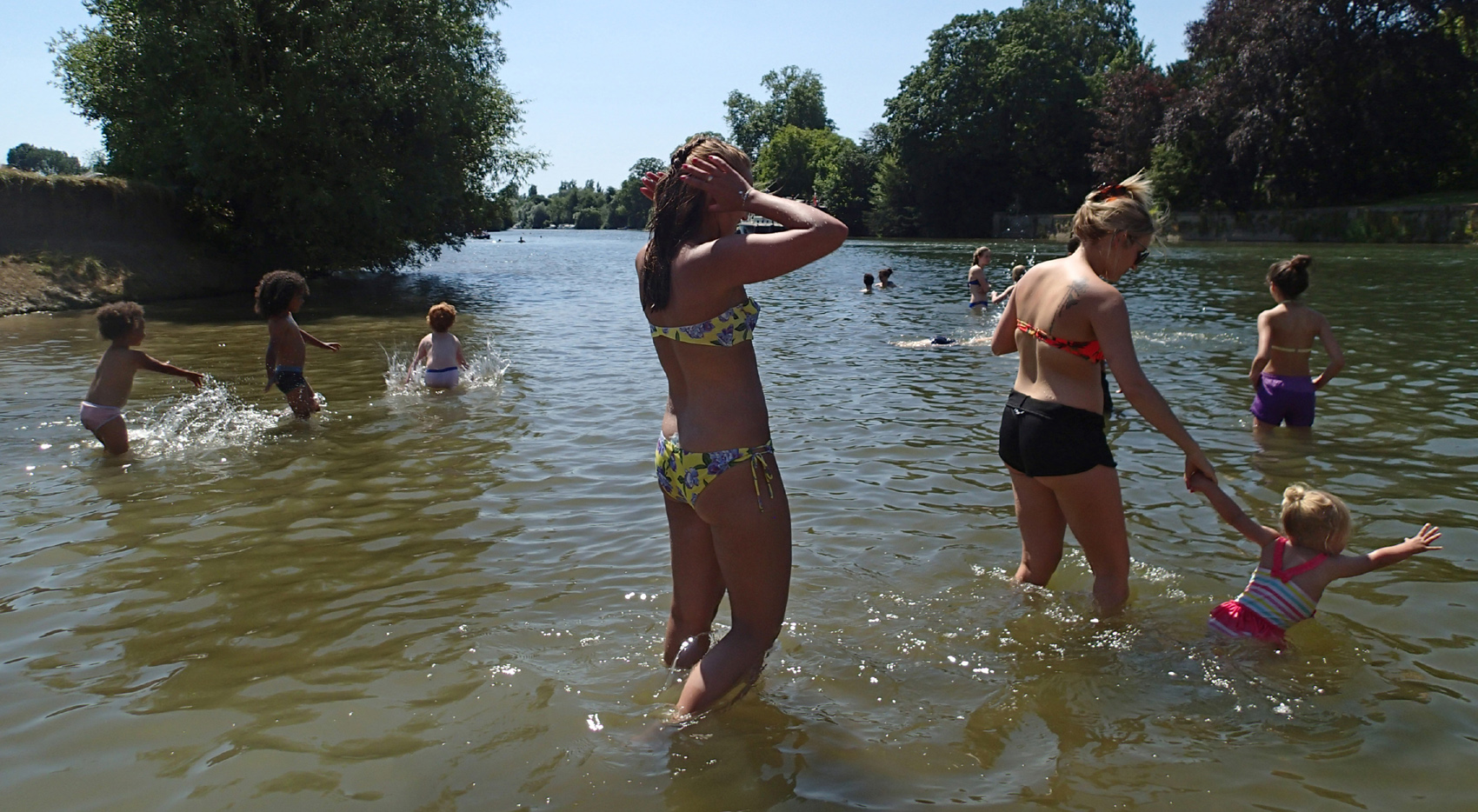 Cllr George Levy (Leev-e for pronouncement) was the final district Cllr, who thanked the town for his appointment, Wallingford 2020, Lee Upcraft, and the many residents of Wallingford. He also urged residents to support the Neighbourhood plan, again thanking Lee Upcraft for his extensive work. He then also spoke on the local development plan, voicing his concerns on over development, as well as his work on trying to get energy standards improved in new developments.
He highlighted that Council Tax (at SODC level) will raise by the highest amount possible, before highlighting historic overspending which had been financed via the sale of public housing. This has led to a drastic loss of available public housing, which is now being addressed. The Corn Exchange's victory against neighbouring development was hailed, while mentioning his and Cllr Sue Robert's work to support the campaign. he then highlighted the Regal development as a source of future interest in his eyes.
Car traffic was again brought up, stating that members of the public have been in contact especially regarding illegal parking. Civil parking enforcement is due to be implemented later this year, allowing the council to directly issue fines without involving Thames Valley Police. He did state the abolishion of free parking on Saturdays at SODC car parks will go ahead, against the wishes of constituents. He stated that traders in Henley had pushed for parking to be chargeable, leading to more cars and higher footfall for shops during the day. Despite pushing at council level that Wallingford works economically differently to Henley, this change will however be pushed through. Finally he stated the cost to having the Riverside open would cost £40,000 – a 'reasonable' cost – which would help to raise exercise outdoors.
He also listed his support for the Cholsey and Wallingford railway, as well as the potential of a communter service to London.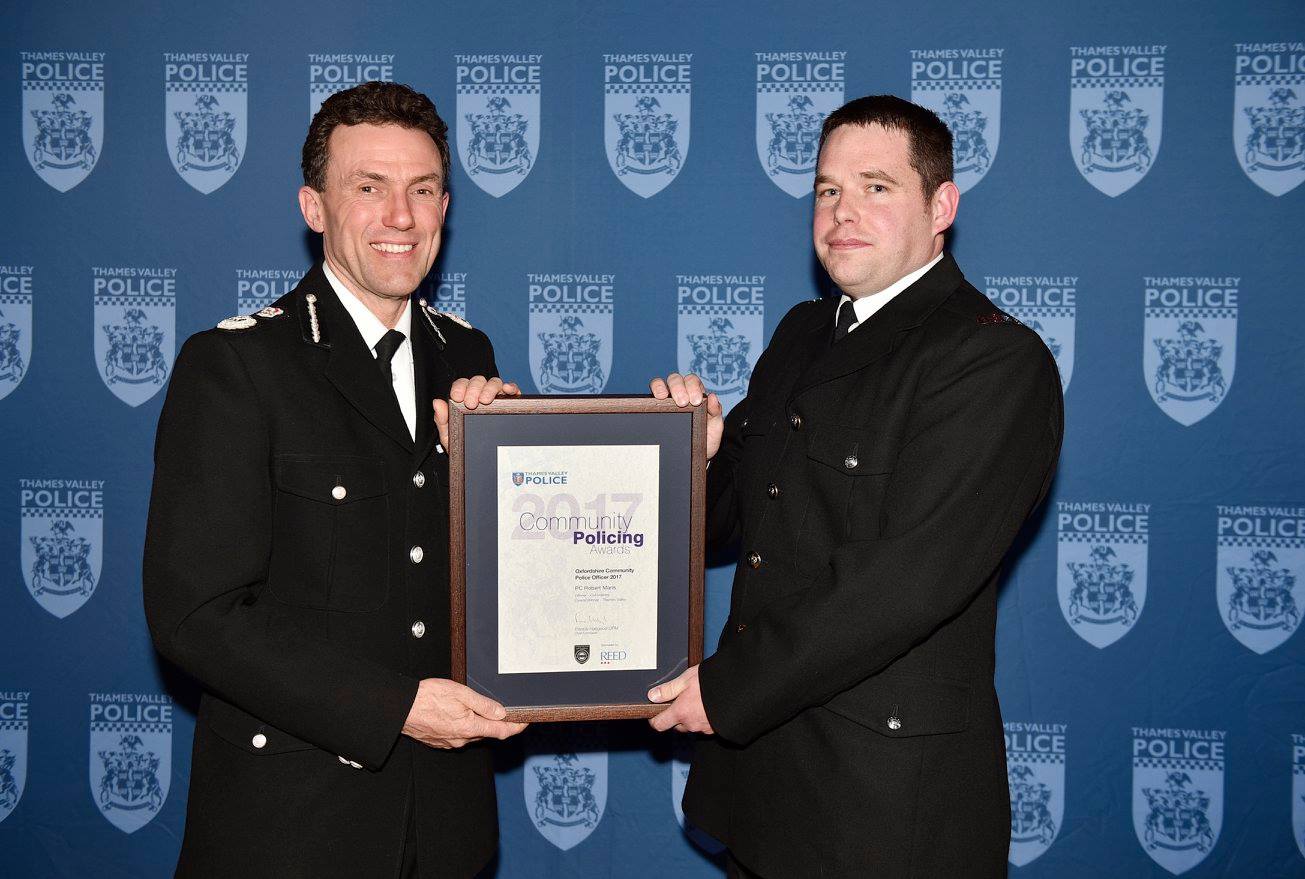 Now at 20:16, Cllr Rob thanked the Disctrict and County counillors for their reports, before inviting Robert Maris (P6862) from Thames Valley Police to speak. He addressed the challenges to policing over the last year, including the challenges working during COVID which did deplete nighbourhood teams. He thanked the 1 SGT, 4 PCs and 8 PCOS of the team across Didcot and Wallingford, who have worked hard to support the public during the health crisis.
He did state that crime has increased 17% over the period, including an increase from 9 to 40 drug related crimes, as well as a rise in shed-breaks across the town. He did highlight the recent an arrest of a man on a charge of 10 shed breaks, which is coming to court shortly.
While 7 knife crimes were reported in the last year, down from 9, he stressed that reporting of people carrying knives should be reported to TVP. Finally he stated that the public updates are starting again soon.
Harry Wilder, head of the planning committee, spoke first from Wallingford Council. He thanked his colleagues, with 191 applications having been received and reviewed this year. A challenging change this year was the alteration of the handling of objections from town council to SODC. These no longer automatically trigger a review at SODC level, somewhat undermining the Town Council's work.
Colin Dolton spoke from the Finance committee, laying out the responsibilities of his group. The precept recieved (income from council tax) this year was £438,742. While responsible for a wide range of public buildings, the allotments, town hall, regal center, market place, town clock, bullcroft, kinecroft, riverside moorings, greens, at much more, all the costs of providing and maintaining these fall on the town council.
The heritage assets working group have highlighted £2.5m of costs to maintain heritage assests, including the town hall. The Regal center is now also being developed as a residential, offices as well as a community area, which would be more sustainable economically moving forward.
The precept will be raised in 2021/22 to help cover some of these ongoing and increasing costs. (As well as providing money to cover an outstanding rental charge against the Boat House, owned by Greene King).
Mike Kidley of the personnel committee spoke next, thanking members for their contribution as well as the hard work of staff, which this year has included the moving of the town office.
A temporary member of staff is due to start over summer, helping to maintain the open spaces. The committe and Town Clerk have been working to keep the staff safe, as well as the public, with a full H&S audit to be completed soon.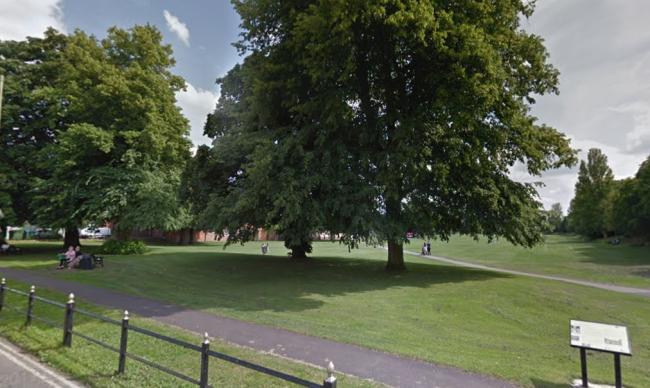 Cllr Nigel Hughes from Tourism and Economic development was up next, outlining a very positive start to the year prior to the COVID lockdown. There was a plan to hire a tourism and economic development officer, which unfortunately has been halted due to ongoing debtor issues. While normally there would be information regarding the interaction with the tourism office and tourism numbers in town, during this year it has been incredibly difficult and thus comparitive numbers were not presented. He then thanked Sue and the office staff, who have worked in difficult circumstances throughout the year.
Moving forward, the plan would be to hire the T&ED officer to assist with grant applications when finances allow.
Parks, Gardens, Allotments and Open Spaces – Mike Kidley again – presented, with an increase in allotment waiting lists (up to 30), with repairs by Thames Water to plot 1 having been made satisfactorily. The roundabout play equipment in the Bullcroft had to be removed, and other works on the croft are currently underway, with the space being kept as open land moving forwards. The Gardens have welcomed many visitors this year, although this has led to occasional additional wear and tear.
The Kinecroft is still being investiaged with regards to flooding issues near the Coach and Horses, while ramparts require clearing due to ongoing rubbish dumping. Near the moorings, card payments are now being taken for mooring fees, althoug high water over the year has also led to damage to the river bank.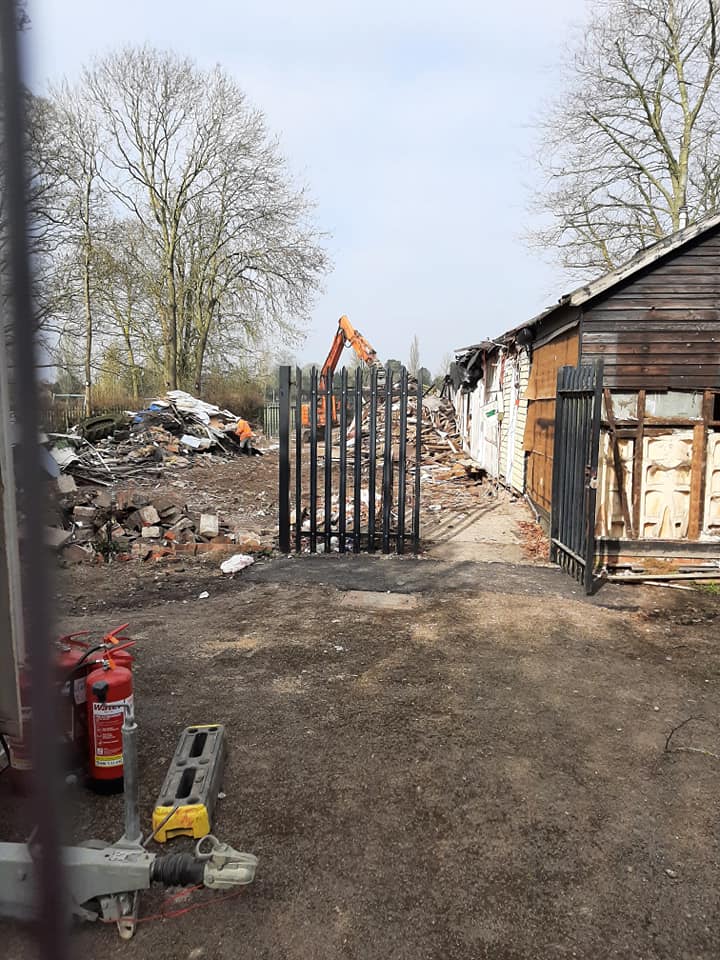 Cllr Rob spoke on behalf of the Bullcroft working party, who are looking at maintiaing the historic monument, and aiming to start an education campaign – Bullcroft For All – in conjunction with the school and musuem to better inform residents on the history of the space.
Work continues with Historic England, with new access points planned to help residents better understand the layout of the historic nature of the site.
The Neighbourhood plan report followed, presented by Cllr Keats-Rohan, detailing the generation and submission of the plan in Feb 2020 to SODC. A refurrendum on the plan is expected in May 2021 at the local elections. She thanked everyone who worked on developing the plan, including Lee Upcraft in particular.
Cllr Keats-Rohan then spoke on the Climate Emergency declared in 2020, detailing it's impact on daily decisions taken by the council. A working group was developed in Summer 2020, to engage with local event organisers and businesses, so far with great success. The working group has met several times, including with Sustainable Wallingford as well as others to work on new ideas to support the local environment. She also welcomed the 20mph zone pilots, before also mentioning the council's support of solar power schemes similar to that promoted by Sustainable Wallingford, finally thanking the staff and officers of the council.
Cllr Rob then moved on to the public comments from the floor, starting eventually with Jennifer Dixon, who spoke on the poor state of some of the pavements in Goldsmiths Lane as well as around town in general, as well as stating that the entrance to Goldsmiths's car park is very dark – 'threatening' at night, and could be improved without impacting residents. These were referred to County and District for their input as these issues fall under their responsibility.
This was the only public question / statement posed, while Cllr Kidley asked Cllr Sudbury on the pedestrian crossing proposed at LIDL, which appears to have been undercosted at £5000, instead of the estimated £50,000. It was also reported that the MP would only support Wallingford & Cholsey Railway as a commuter service after Grove station is completed.
Amy Smith from the public then stepped forward to mention communications – she noted many thanks  had being given to the 'bloated' council staff, however address poor communication from the council, including a lack of advertising tonight's meeting on the Council website. She noted that the lack of public involvement may be due to the lack of advertising of the meeting.
The 'bloated' remark was refuted by Cllr Rob, who 'firmly' defended the work completed by the staff, before laying out work on how to improve council communications which is currently being undertaken. Cllr Daniel Beauchamp spoke to defend the council staff as real people, as well as stating his work on communications moving forward as part of the comms working group.
Steve Holder was invited to speak next, laying out his work to understand the work of the council over lockdown. He thanked the staff he had worked with, before suggesting the fixmystreet website as an effective method to get paths etc improved. He also spoke on the litter picking campaigns which he helps organise, alongside Mark Brett, which are making great impact on the litter around the town.
Steve posed a request to Pete Sudbury on the state of litter on the by-pass, asking for it to be addressed by SODC staff. Pete welcomed the volunteer work, and agreed to refer it to a member of district staff.
With no further questions, Cllr Rob brought the meeting to a close at 2114, inviting members of the public to take part in the council as positions open up. He thanked all the speakers and staff before bringing the meeting to a close.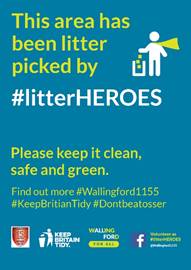 The above is a report on the Town Meeting, based on our being present. It is not intended as official minutes, which will be produced by the council at some point.
Any mistakes or errors are my own, and I will correct them on request.
We will continue to cover local council meetings, and all other local news where possible.
A spoken word version of this story will hopefully be available via WDTN in short order, and will be appended to this story.
11th March 07:42 Some corrections made for clarity, unexpected typo alleging 'poo', not 'poor' communictation. Ironically, my own communication skills failed me.