There's something new building on the internet. It has ambition, puts you in touch with local suppliers, is easy and is based in Wallingford.
It's The Big Small Shop.
The gist is it's an online shopping site, but only for local producers, run locally, and offering local deliveries where available.
With products ranging from fresh fruit and veg to baby clothes, sports products and beer, all sourced from local providers, it's a potential lifeline to local producers who currently can't open bricks and mortar shops.
We spoke to Darren about the ethos of the site and how things have been going recently.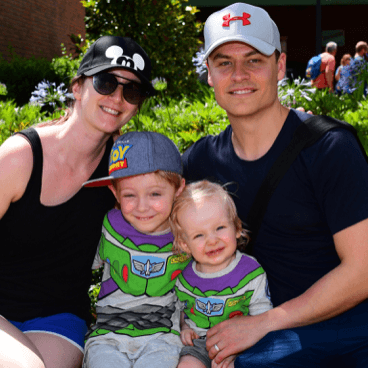 The team behind the Big Small shop (L-R):
Charlie, Bobby, Charlie Jnr and Darren
Set up in September last year, it may have been right time, right place for the site, with a 500% increase in page traffic since the lockdown measures have come in to force.
Local couple Darren and Charlie are keen on keeping the flavour of the town, having met at Wallingford School and lived here most of their lives. However, sensing the inevitable drift of business online and being concerned about the richness of local stores being lost, the website seemed to strike the perfect balance.
Allowing local businesses to register for free, as well as processing the online payments, the site can give smaller local producers a leg up in creating an online presence without having to do it all themselves. (The site does take a percentage of sales, which is very transparently priced.)
Currently hosting producers such as D'Oyleys Farm and Sportswize, the locality of the site is obvious from the off, although this in no way detracts from the professionalism.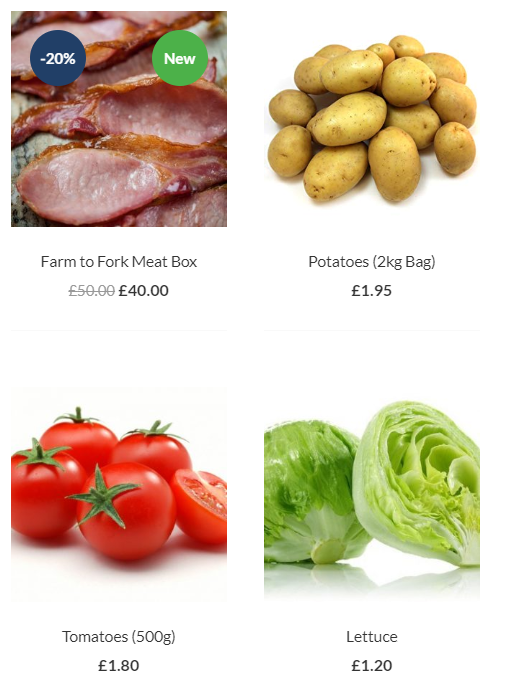 A selection of the products available on the site
Of particular interest is the Essentials box. By purchasing a box, you will also receive a free delivery of bread, milk and eggs to a person of your choice – and if your friends and family aren't directly in need, The Big Small Shop are happy to donate it to the Wallingford food bank on your behalf.
So, while there is an undeniable spike at the moment due to exceptional circumstances, The Big Small Shop is here to stay – keeping the area's unique range of independent suppliers here for years to come.