Unfortunate news coming in from the the organisers of the annual pancake race: unfortunately the popular town centre race has had to be cancelled for 2021. However, in its place is Pancakes@home 2021!
We spoke to Councillor Ros Lester, co-organiser of the annual race, who explained that unfortunately the ongoing COVID restrictions do mean that such a popular and busy event is not feasible this year.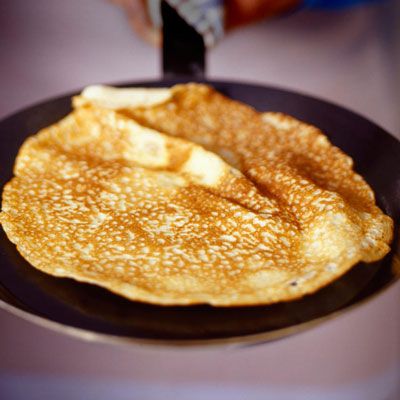 While the event won't be going ahead as normal however, the organisers still want to encourage children to have fun round their gardens and cooking up pancakes at home. Planning on a theme for this year was in its early stages still, so dress up with whatever you have at home, cook some pancakes and have some fun!
John Houston of South Moreton boxing took over the running of the race, with Ros Lester, around 10 years ago. They will be picking their favourite of your photos sent in to the Wallingford Radio Facebook page on the 16th of February. They will be selecting entries along the lines of tastiest looking pancake, best costume, and just the most fun being had.
Ros said that while we can't get together in person, it "would be great to see what fun you have, so have some fun and eat loads of pancakes!"
Rose Sutton from the Corn Exchange, who looks after the Pantomime horse and normally makes an appearance, will be having a rest this year, but I'm sure we'll all be looking forward to seeing her and each other back in the Town Square this time next year.
Wallingford Radio will be playing a special show from 11am on the 16th February – Tuesday of Half Term – which will be aimed at the children at home taking part. Please feel free to upload your photos to the Facebook event page – CLICK HERE
Pancake Recipe: (Makes around 6)
100g Plain flour
2 Large Eggs
300ml milk
1Tbsp Oil, plus little extra for frying.
Add all the ingredients in to a bowl and mix. Serve with lemon, sugar, chocolate, bananas, strawberries, sweeties, or anything else you think would be tasty! Don't forget to upload your tastiest pancakes to the facebook event!
For Gluten-Free Pancakes, you need to swap for gluten-free flour.
Vegan Pancakes: (Makes 16!)
300g self-raising flour
1 tsp Baking Powder
1 Tbsp Caster Sugar
1 Tbsp Vanilla Extract (Optional)
400ml Vegan milk
Mix the dry ingredients together, then slowly add the milk, stiring at all times. This will form a batter as the milk is all added to the mix.